New feature for interpreters
Unlike translators, simultaneous interpreters do not have a source language text file in the booth with them where they can select a word or phrase and hit a hotkey. They need somewhere they can type in what they hear. For this reason, IntelliWebSearch 5 now provides an option to leave the Search window open in the foreground between searches.
When you are in the booth, just toggle the option with F8* and the window will be there for you whenever you need it. And when you leave the booth, you can switch back to the classic behaviour simply by pressing F8 again.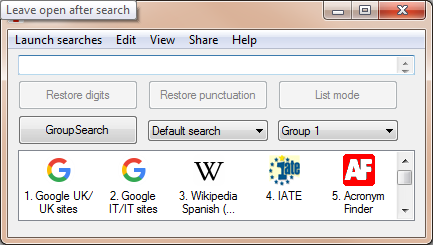 IntelliWebSearch 5 has just lost another limit and become even more (almost) unlimited!
*Press F8 after opening the Search window for the first time.