IATE and IntelliWebSearch, update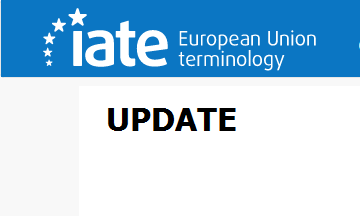 The new version of IATE, released on 12 November 2018, can now be consulted via IntelliWebSearch. Settings for a very simple search are shown below. Replace it in the Finish string with the ISO 639-1 code for your source language, and en with the code for your target language. You can then copy the whole block of settings to your PC Clipboard (select and press CTRL+C) and literally paste it into the IntelliWebSearch Search Window (CTRL+V) to set up the new search.
Label=IATE
Start=https://iate.europa.eu/search/byUrl?term=
Finish=&sl=it&tl=en
Description=Inter Active Terminology for Europe
Notes=New IATE settings
Quotes Off=Yes
Pluses Off=Yes
Encoding=UTF-8
Interword Separator=
Case=1
You can design more complicated searches using the information provided by IATE. In the example they give, take the whole string up to but not including the word credit, and type it into Start. Then take the rest of the string after – and therefore not including – the word credit and write it in Finish.
Happy IATE searching!