Solve Terminology Problems More Quickly
Pressing a convenient shortcut key copies selected text from your translation environment, opens your browser and sends the copied text to any number of search engines, on-line dictionaries or on-line encyclopaedias together with other customizable instructions.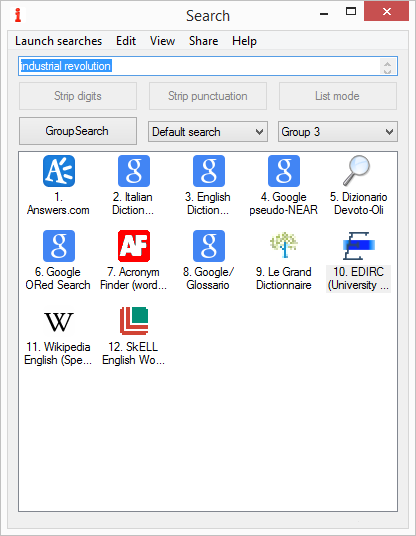 IntelliWebSearch is designed to save translators, interpreters, editors and terminologists time when searching the web.
Looking for the old freeware version?