Delighted to Sponsor Wordfast Forward 2018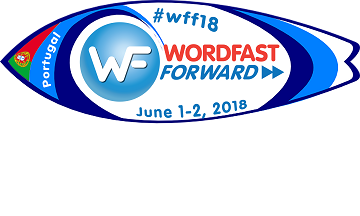 IntelliWebSearch joins Wordfast users, developers, trainers, staff, and tech support for the 2018 edition of Wordfast Forward, which will take place in Cascais, Portugal on 1-2 June 2018.
On Friday 1 June at 15:10, Michael Farrell, the tool developer, will give a talk entitled The Web's the Limit with IntelliWebSearch (Almost) Unlimited to illustrate IntelliWebSearch's basic features and show how it can be used to speed up and simplify terminology searches.
Moreover all conference participants will get a complimentary pack of two twelve-month licences, and IntelliWebSearch is even co-sponsoring the poolside disco bar welcome drinks. Cheers!