After installing for the first time ever, it tells me that my trial period has expired. What did I do wrong?
Probably nothing!
There have been a few reports of the two-month trial failing to activate upon installation. It is not clear what the cause is, but the most likely candidate is an interruption in the Internet connection during installation.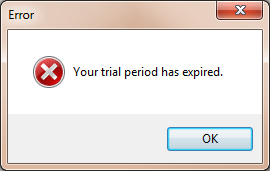 In any case, the solution is simple: send me the email address you wish to use to activate the trial and I'll send you a trial activation code as soon as possible. When you receive your code, follow these instructions.
I chose my main working language pair when I installed the tool, but I would like to install some other languages. Is it possible?
Sure!
If you would like an additional language pack of settings, you can import one from the Settings Database via the Share menu on the Search Window.
I see that the members of several associations get a discount, but my association is not on the list. Why not?
The IntelliWebSearch Wizard doesn't use my favourite browser. What can I do?
Nothing!
The IntelliWebSearch Wizard always uses Internet Explorer, but the settings it produces will work with your favourite browser, with one exception: websites the Wizard finds can only be accessed via DOM mode.
Where can I download IntelliWebSearch for Mac?
You can't I'm afraid.
IntelliWebSearch is a Windows-only tool. Some people run it successfully on Mac with virtualization software, but please test it very carefully before buying a licence. You are not entitled to a refund if it does not work correctly with your virtualization software.